Description
Congratulations! TIJPEN R Extreme achieved a remarkable pre-order sales record of 3.98 million New Taiwan Dollars in just 42 days and has officially obtained Taiwan Invention Patent Number: I805499.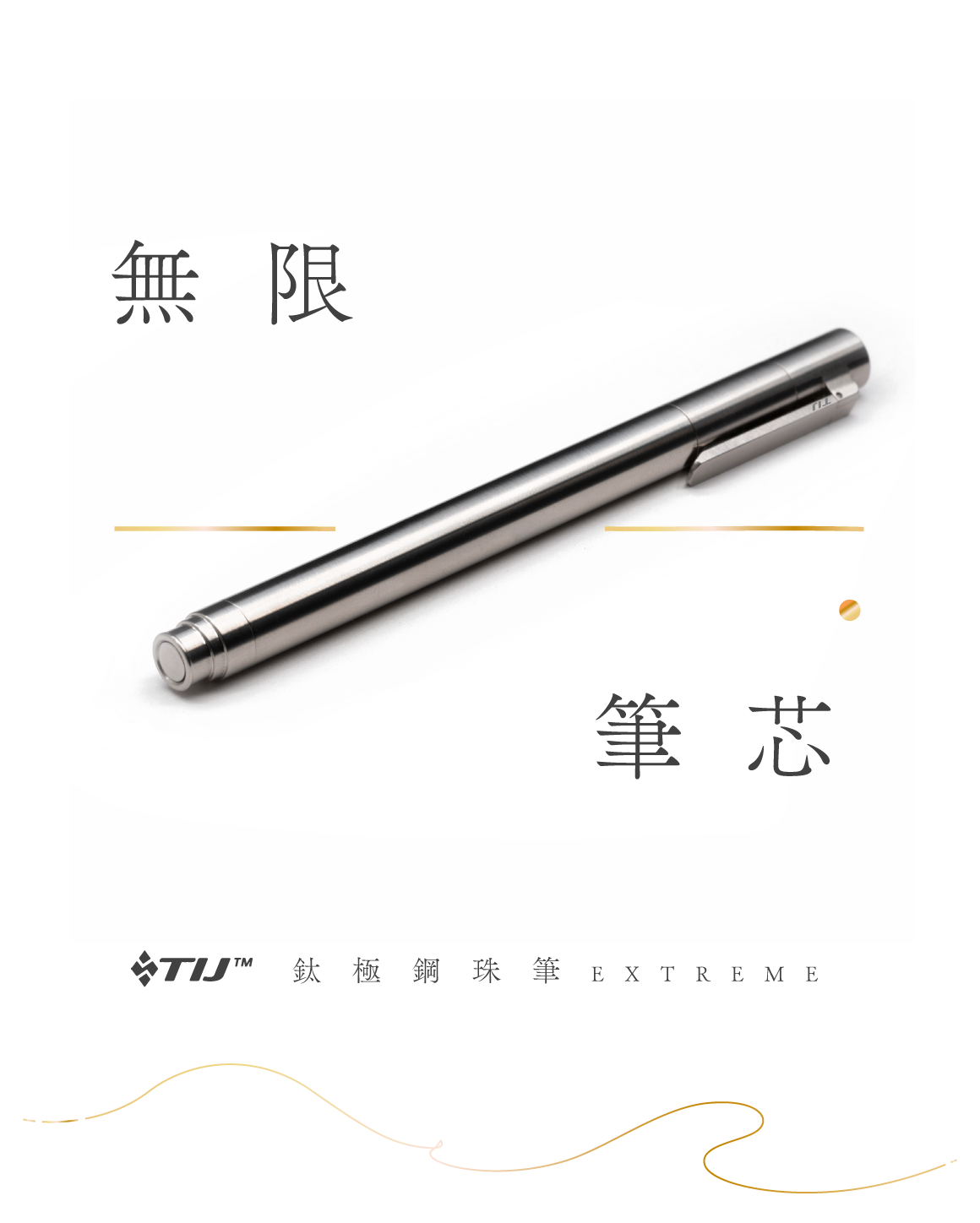 TIJPEN R Extreme is a masterpiece that combines various TIJPEN L and TIJPEN F technologies with a brand-new original design. It has received high praise, especially for its innovative features such as the breathing pen cap, pen core, and pen tip, which ensure the highest level of writing stability and support a wide range of pen refills, solving the century-old problem of incompatible pen refills.
Crafted from titanium alloy, the pen boasts exceptional durability, making it a perfect writing tool for students, professionals, and retirees alike. It's user-friendly and suitable for both men and women.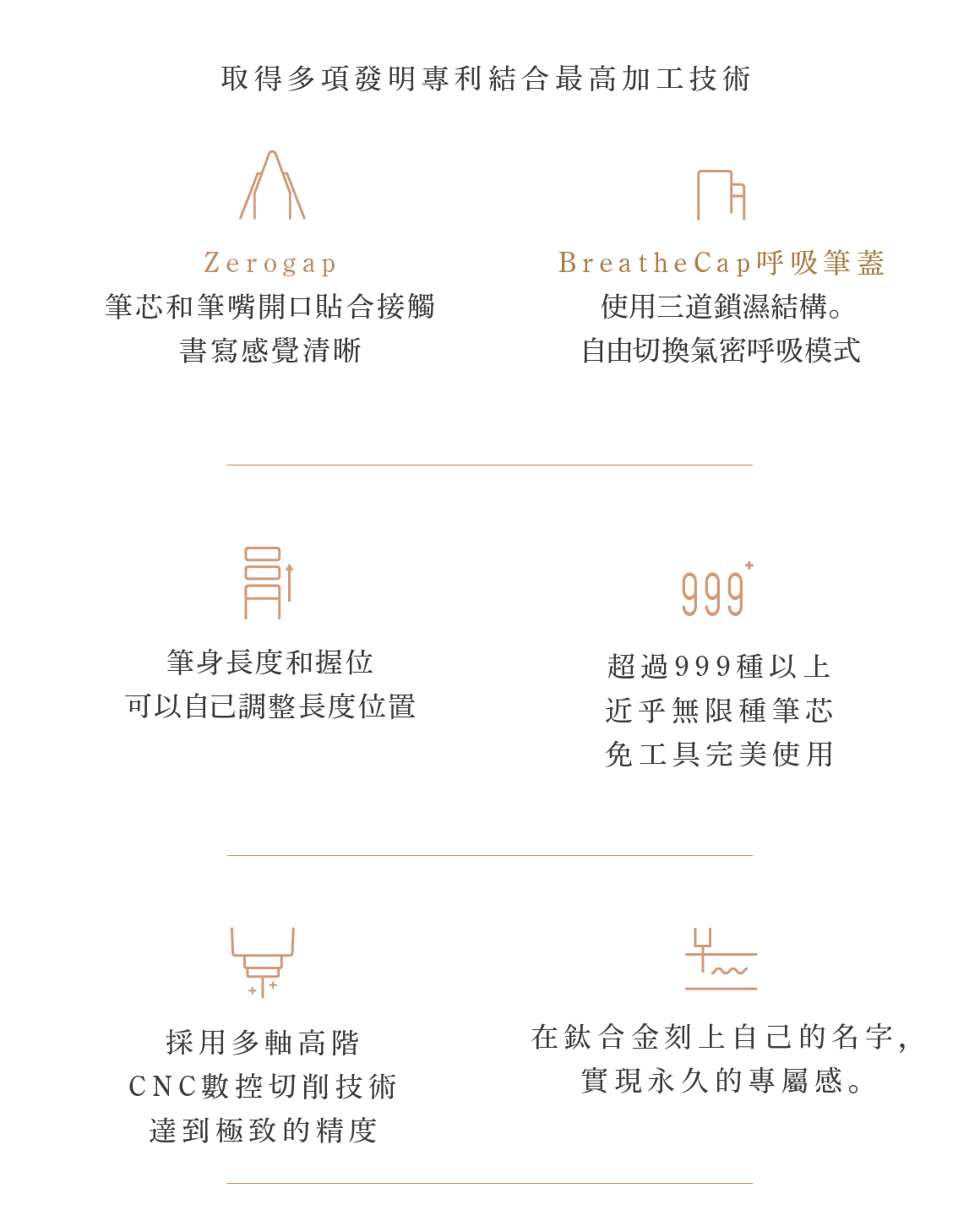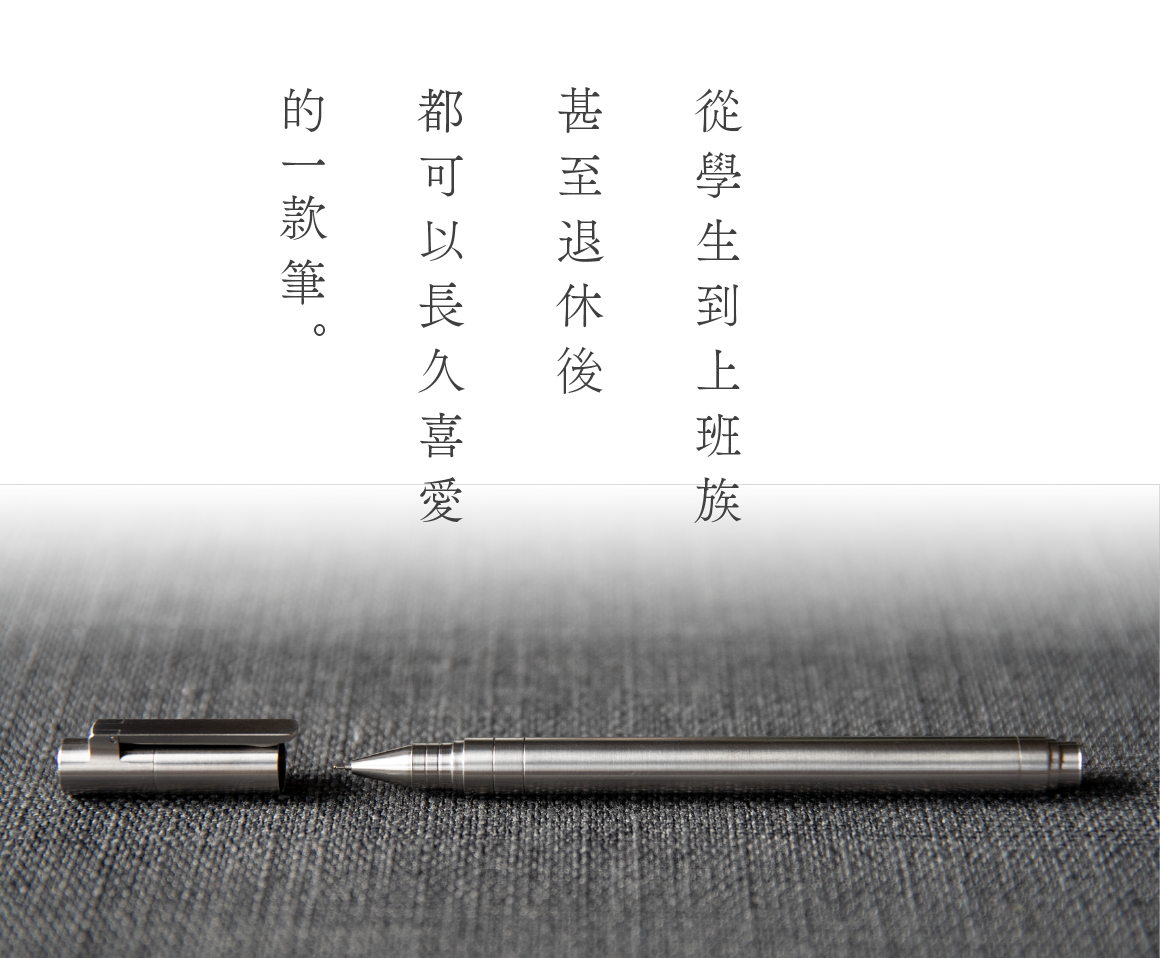 Unlike traditional ballpoint pens, which often have a tiny gap between the refill tip and the pen tip, causing shaking and discomfort while writing, TIJPEN R Extreme features the revolutionary "ZeroGap II Second Generation Technology." This technology ensures a snug fit between the pen core and the pen tip, and it allows for adjustable writing pressure, accommodating even heavy-handed writers.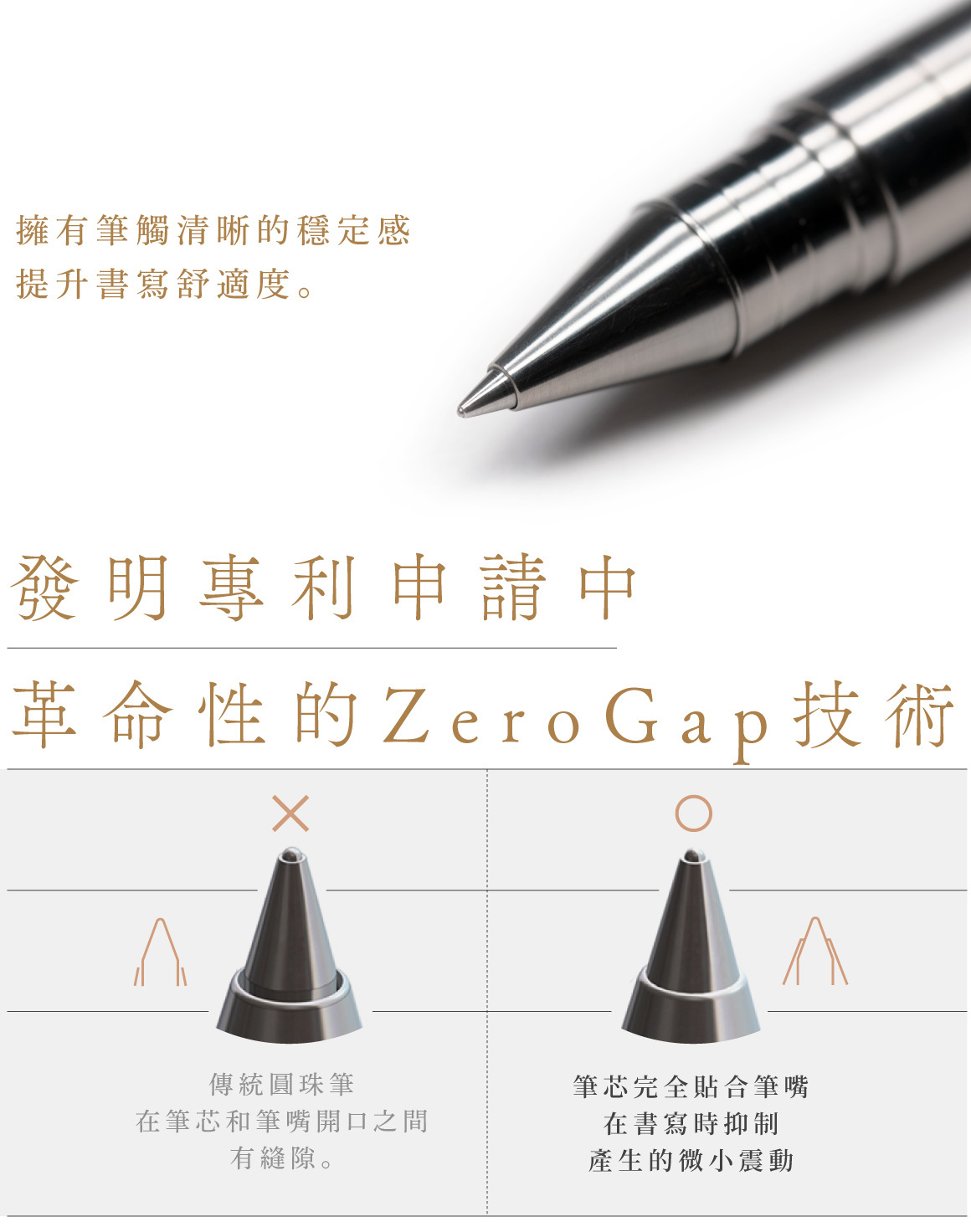 Based on user feedback, we've developed an adjustable "5mm short pen tube" that allows you to customize the length of the pen tube to your liking. This not only eliminates any seam or slipping issues but also accommodates longer pen refills if needed.


TIJPEN R Extreme's exclusive original design allows for continuous adjustment and supports an endless variety of pen refills with a diameter of 6.3mm or less. Gone are the days of struggling to find compatible refills – now you can easily measure the diameter of your pen refill with a ruler to determine if it fits.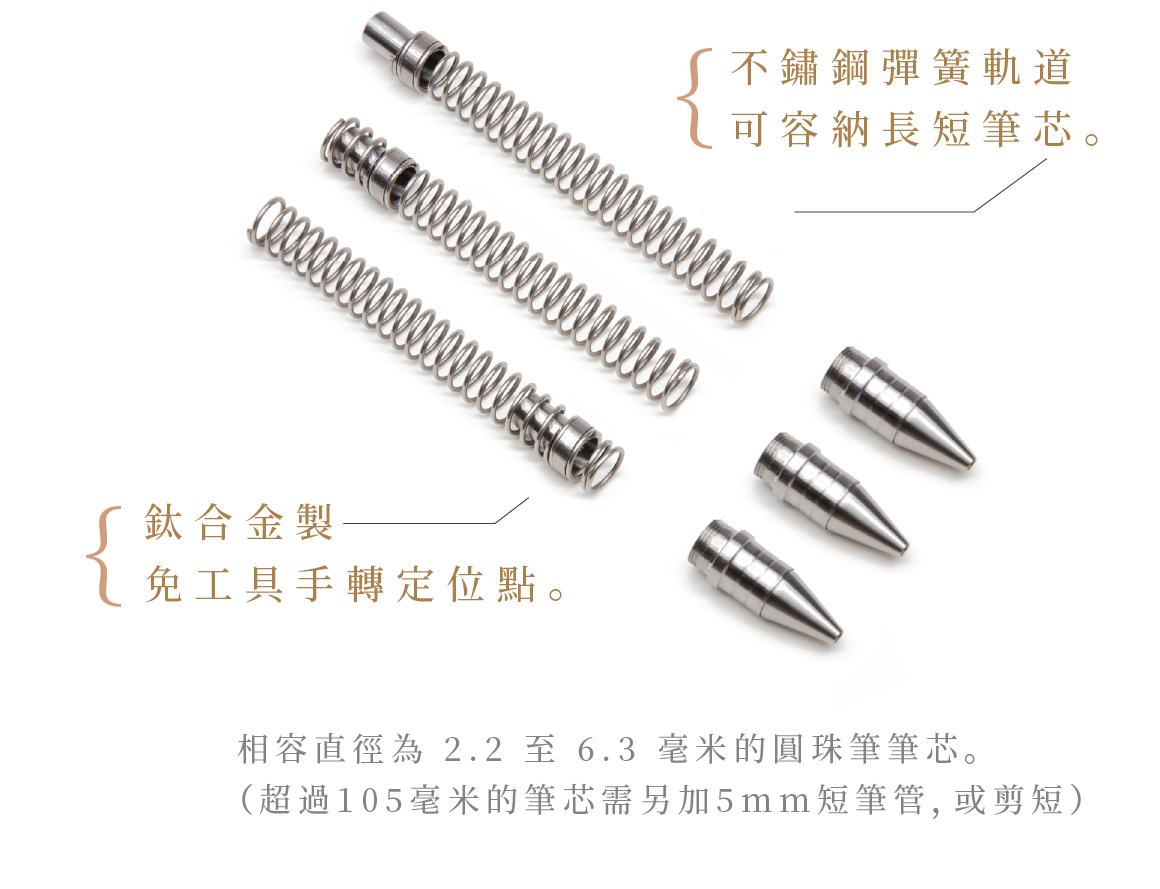 We used a spring to solve the century-old problem of incompatible pen refills.
By implementing a hand-turned positioning point along a spring track, combined with a titanium pen tip that snugly fits, we've created a space that can freely extend and retract to accommodate various pen refills. Finally, using a rear plug, we push the back half of the spring forward and lock it onto the pen barrel, effectively securing the pen refill in place. The hand-turned positioning point is also secured in its original position due to the compression of the rear spring and changes in the spring track spacing. This clever design eliminates the need for tools to adjust and fix the pen refill.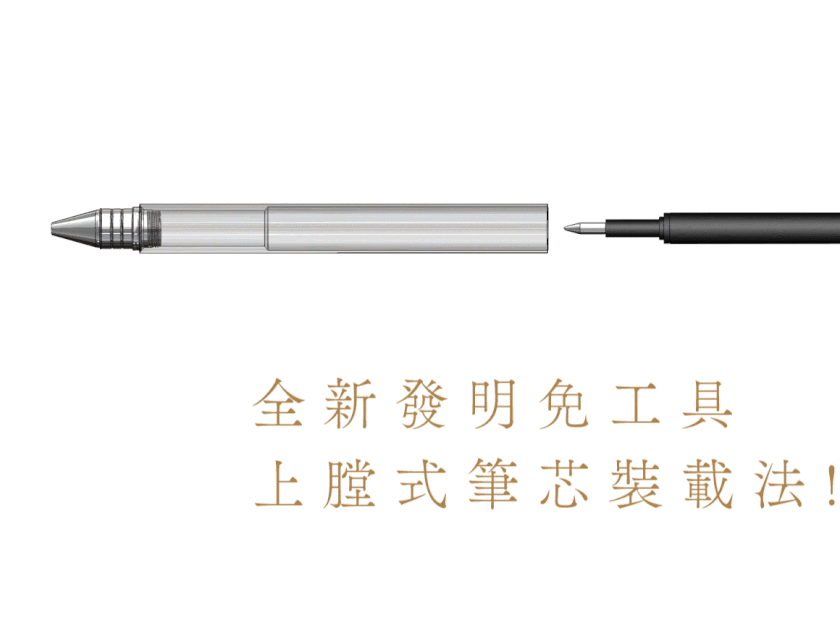 How did we achieve compatibility with virtually any pen refill?
Here are the five possible scenarios when inserting pen refills into TIJPEN R Extreme:
1.Too Thick (Pen refill diameter over 6.3mm)
Unfortunately, we cannot solve this issue due to the pen's outer diameter limitations. It supports pen refills with a diameter of 6.3mm or less, which covers the majority of pen refills.
2.Just Right (Pen refill diameter between 4.0mm and 6.3mm, refill length between 67mm and 105mm)


Simply install it directly.
3.Too Thin (Pen refill diameter below 4.0mm)

When the refill is too thin, it may bend during installation. In this case, you can use an empty pen refill tube as shown in the picture to wrap around the thinner refill, solving the issue.
4.
Too Short (Pen refill length below 67mm)

To address this, you can cut a section from an empty pen refill tube as shown in the picture and place it behind the pen refill.
5.
Too Long (Pen refill length over 105mm)

There are two solutions. 
Solution one
involves adding a 5mm short pen tube to extend the pen barrel's length. Adding one short pen tube allows you to install pen refills up to 110mm in length (e.g., G2, Zebra JF), while adding two short pen tubes accommodates pen refills up to 115mm in length (e.g., PILOT Hi-TEC-C). 
Solution two
If you don't want to increase the length of the pen barrel, you can also directly cut the pen refill shorter. The TIJPEN R Extreme has a built-in ventilation hole in the  hand-turned positioning point. You can directly cut the oil-based or Jet refill. For water-based pen refills, it is recommended to use solution one.
Most of the time, when you run out of ink in a pen, you don't know where to find a replacement or you want to write with a different type of refill but can't install it. TIJ's goal is to create pens for "lifetime use" with a focus on refill versatility. Through precise repeated processing, we've achieved the world's highest level of compatibility. Coupled with ZeroGap Second Generation technology, the TIJPEN R Extreme  makes it possible to use any pen refill in the world, and they all work beautifully.

The SCHMIDT all-metal automatic pencil mechanism from Germany comes in two specifications: 0.5mm and 0.7mm. Our specially designed titanium alloy adapter ring is directly fixed to the pen barrel. German craftsmanship meets Taiwan's precision titanium pen body, resulting in a stable and robust pencil experience.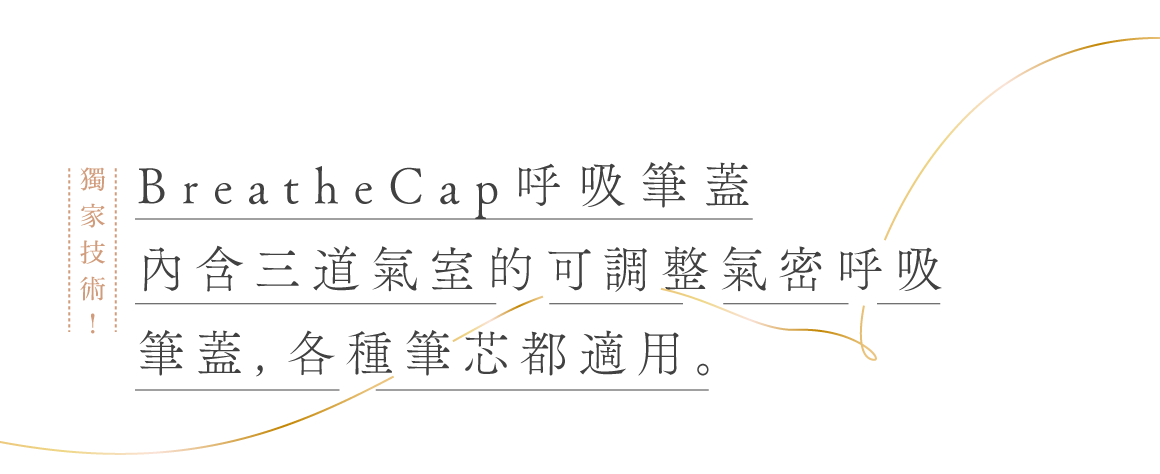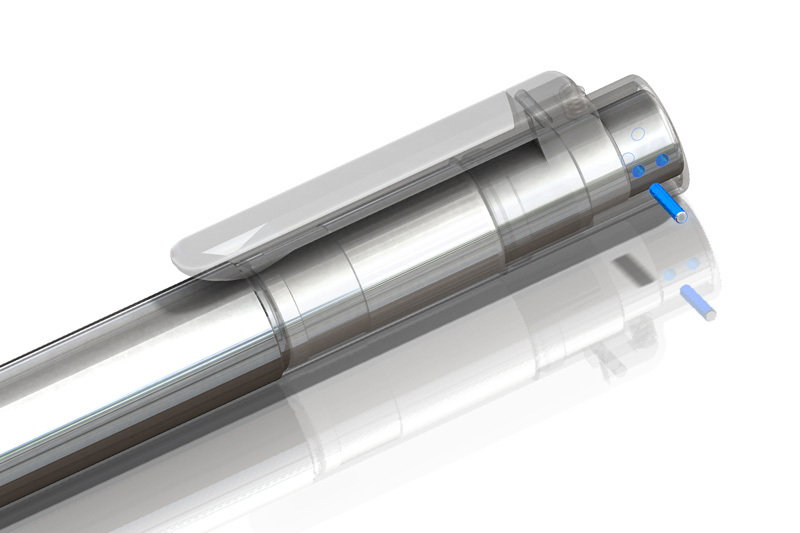 To change the pen's mode, simply open the needle and switch between "Breathing Mode" (store the needle in the upper hole) and "Airtight Mode" (insert the needle).

1.Three-Layer Moisture Lock: We've designed three compartments separated by small holes to slow down ink evaporation by providing a longer ink path, thus reducing ink drying time.

2.Direct Air Inlet: The strong negative pressure generated when removing the pen cap is quickly relieved by the airtight adjuster, designed as a breathing regulator. This prevents negative pressure from spraying ink from the pen core into the pen tip, preventing ink leakage.

"Airtight Mode" (insert the needle).


By restoring the airtight sleeve, you can maintain the ink's moisture for an extended period. However, frequent switching between pen caps in a short amount of time may cause ink leakage due to negative pressure.

All major components of the TIJPEN R Extreme are made from titanium alloy, ensuring exceptional durability. It's a sustainable writing tool that can last a lifetime. Titanium is strong yet only half the weight of steel. Additionally, it's highly corrosion-resistant, making it easy to clean and maintain since it doesn't easily rust.
Moreover, the tactile feel of the titanium alloy is warm and pleasant. The entire pen weighs only 17.1 grams, ensuring that you won't feel fatigued even during extended writing sessions. It's suitable for various scenarios, including work, study, and creative writing.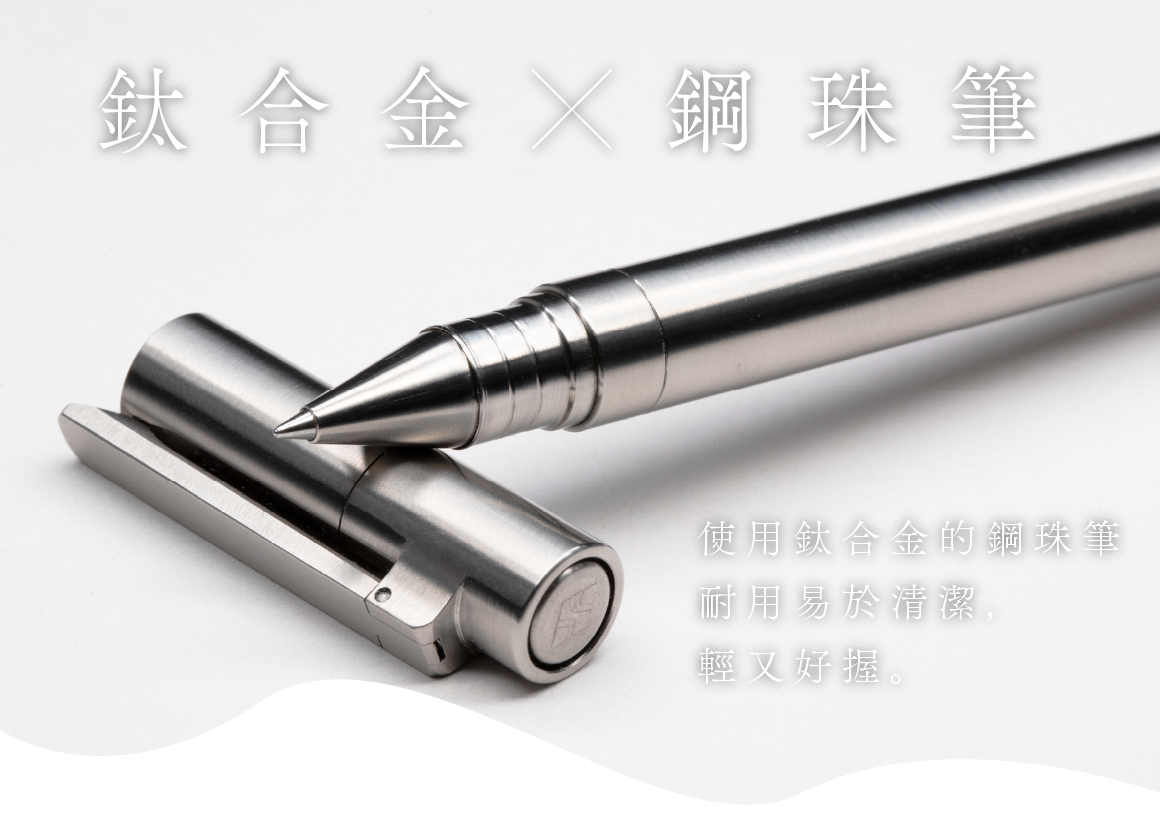 The pen clip and clip seat are created using CNC one-piece molding technology, with a high-strength spring hidden inside to ensure smooth operation. Craftsmen have meticulously sculpted the design through tens of thousands of CNC processes, resulting in a stylish and durable clip that won't shake or deform even after prolonged use.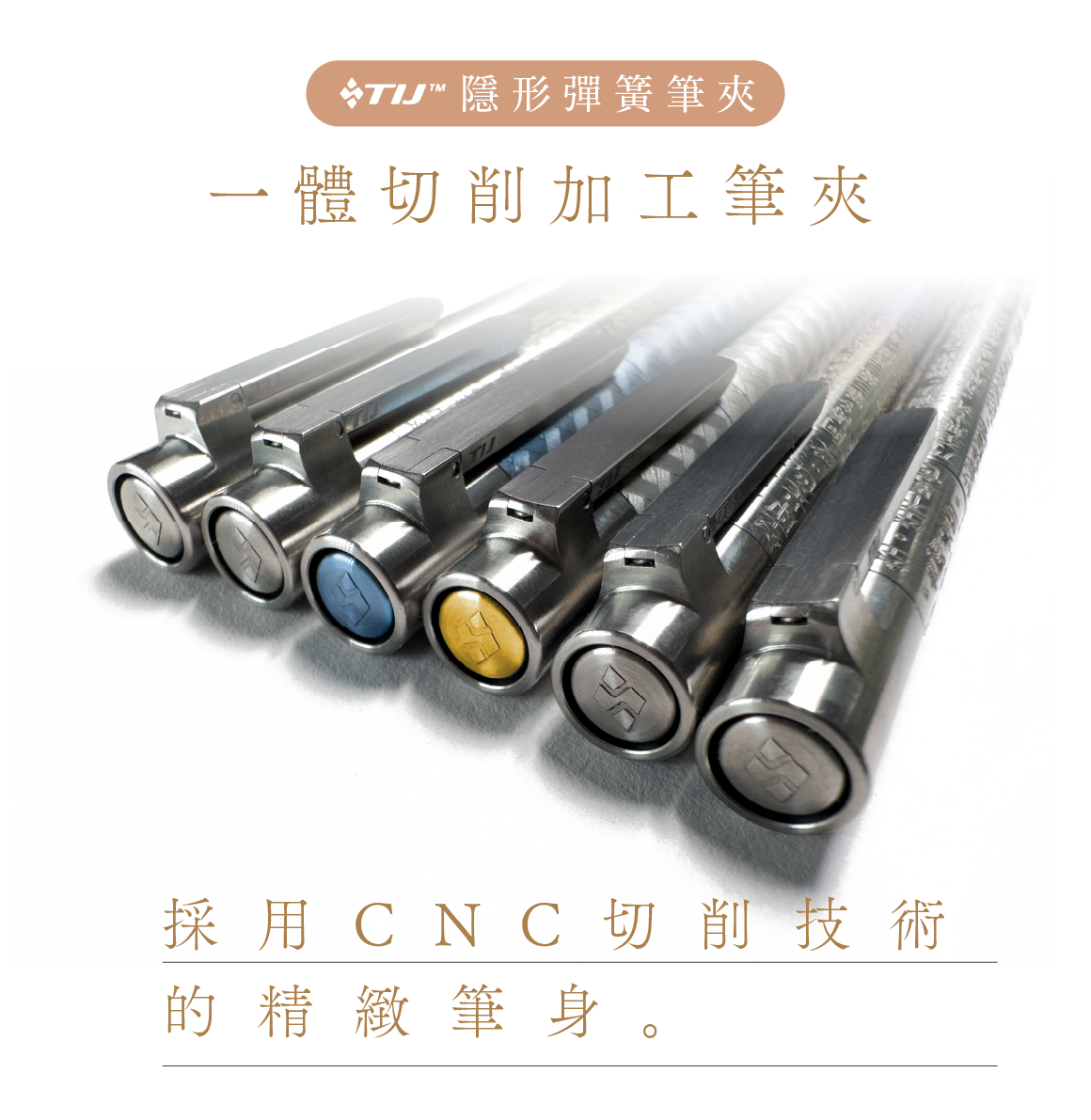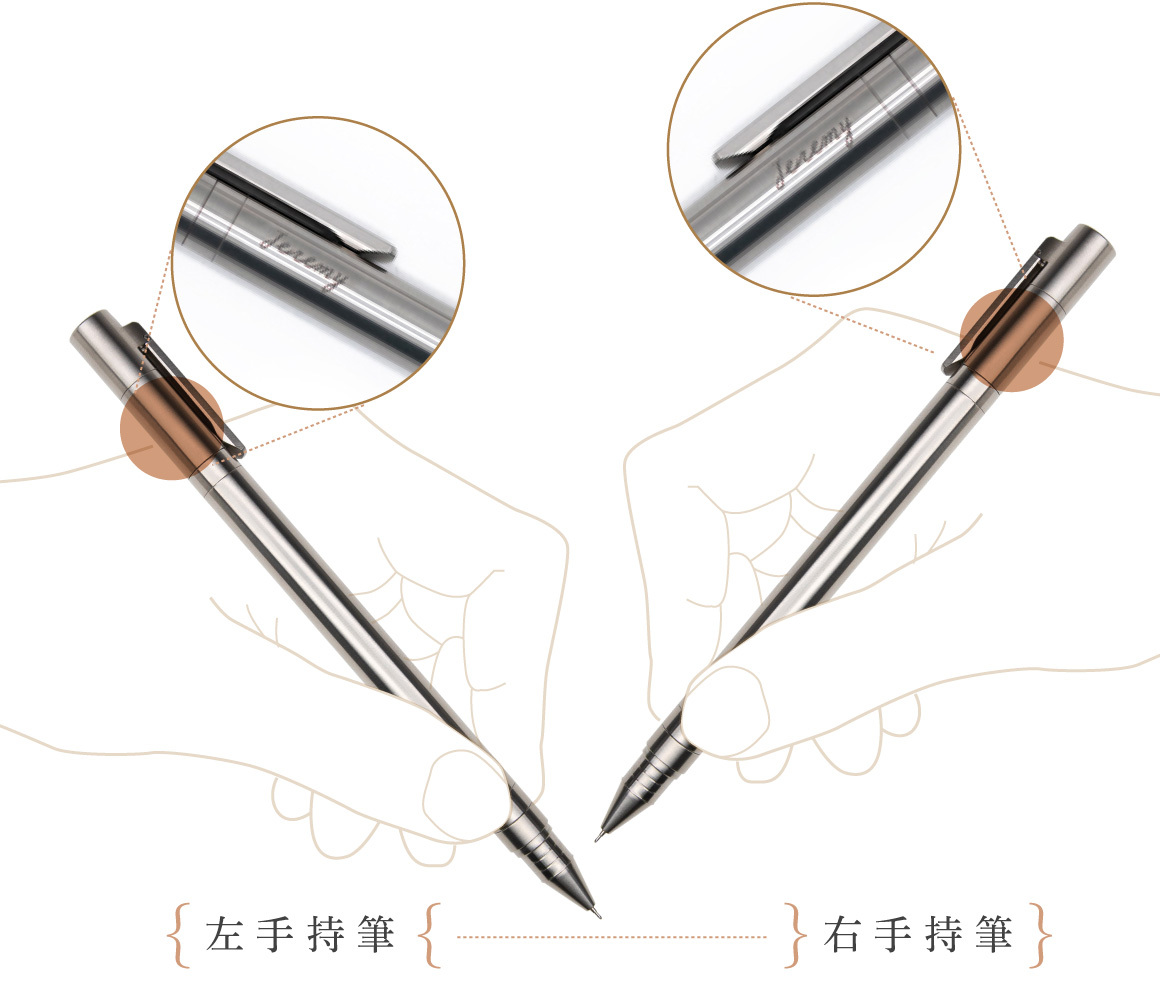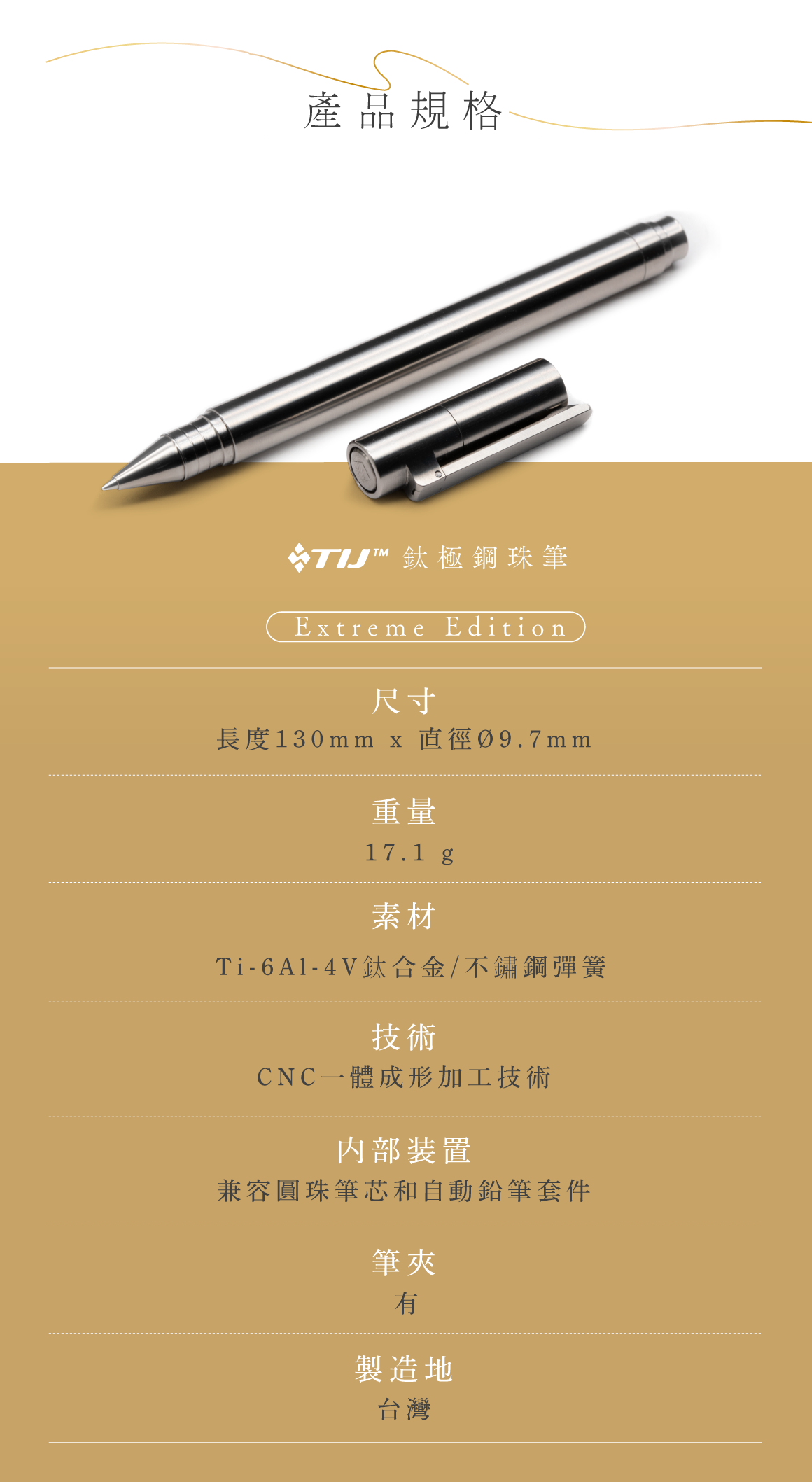 Pen Dimensions (with cap at front): Length 130 mm x Diameter Ø 9.7mm

Pen Dimensions (with cap at back): Length 141 mm x Diameter Ø 9.7mm

Pen Dimensions (without cap): Length 111 mm x Diameter Ø 9.7mm

Weight: 17.1 g

Materials: Ti-6Al-4V Titanium Alloy / Stainless Steel Spring

Surface Finish: Polished, Ground

Cap Functions: Switchable Airtight/Breathing Modes

Writing Function: Compatible with hundreds of ballpoint and gel pen refills

Included Refill: PILOT Juice Pen Refill

Packaging: Small Gift Box

Manufactured in Taiwan

Warranty: One year, lifetime warranty