We focused on the finest details 
and create ingenious aesthetics

In 2020, we started the project at Zec Zec, the biggest crowd funding website in Taiwan.
We have broken our best records and become the Taiwan fundraising No.1!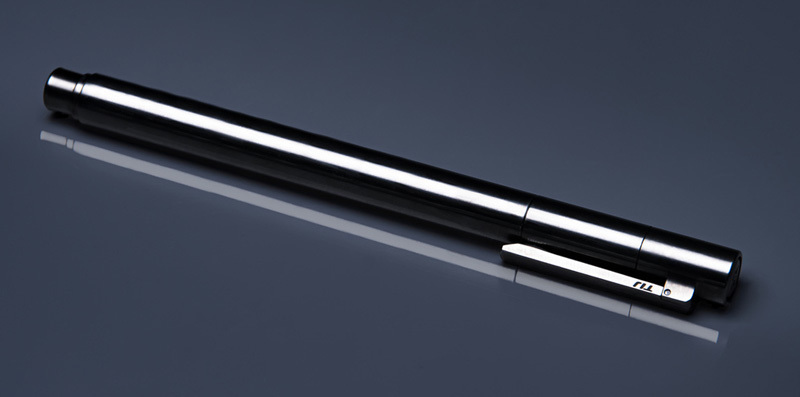 It had handled the problems 
of leaking inks, dry ink etc.!
Our new airtight pin have handled 
the problems of leaking ink and dry ink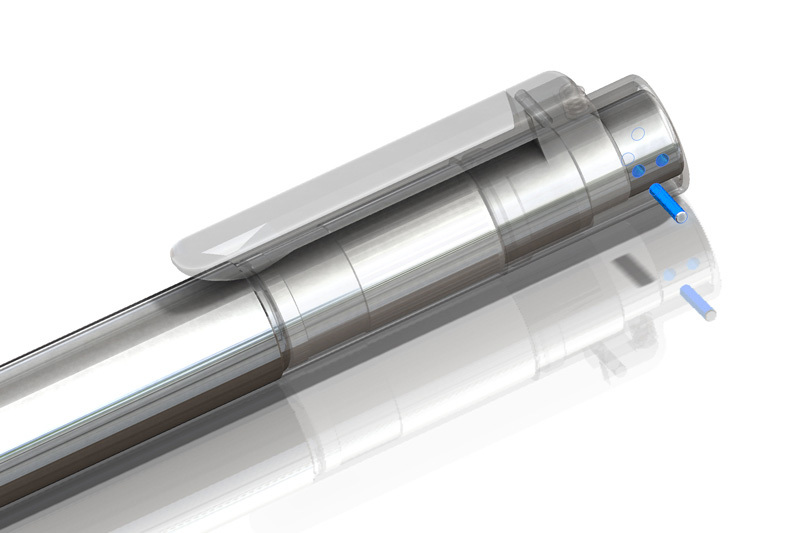 Available for using other easy-dry inks or occasionally use fountain pen customers
The airtight mode keep it always have ink. If there are too many insertion and removal of the pen cap in a short time, it might caused leaking ink due to negative pressure

Available for using dye inks or frequently use fountain pen users

How to manufacture "the breathing pen"?
We have created a central air conditioner inside a pen!
【the first secret: three locks】
There are three empty spaces separated by fine pores,
it had avoided ink evaporated too fast and also slow down drying time.

【the second secret: air directly through】
It had avoided the leaking ink and slow down the strong 
negative pressure through using the special airtight regulator.

It made by high-purity 64 titanium alloy, and the weight just about two quarters!
We can water washed or disinfected by alcohol daily.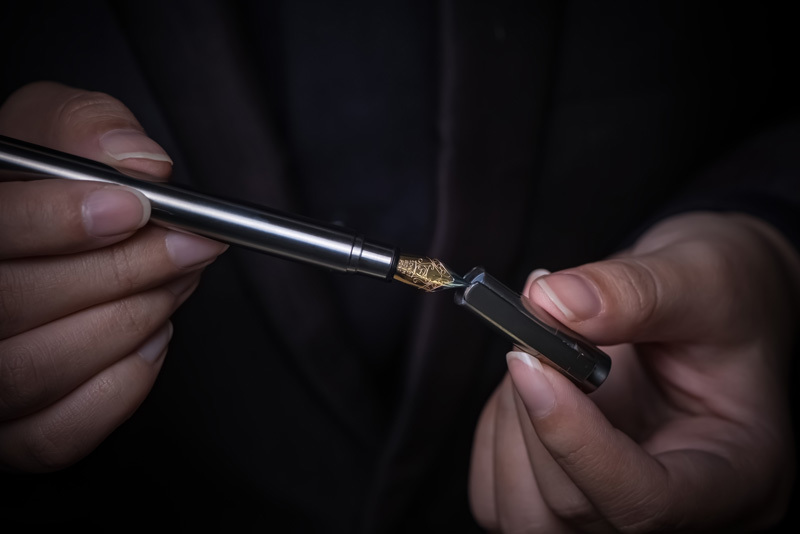 The ink doesn't dry, so, just pull off the cap and use it!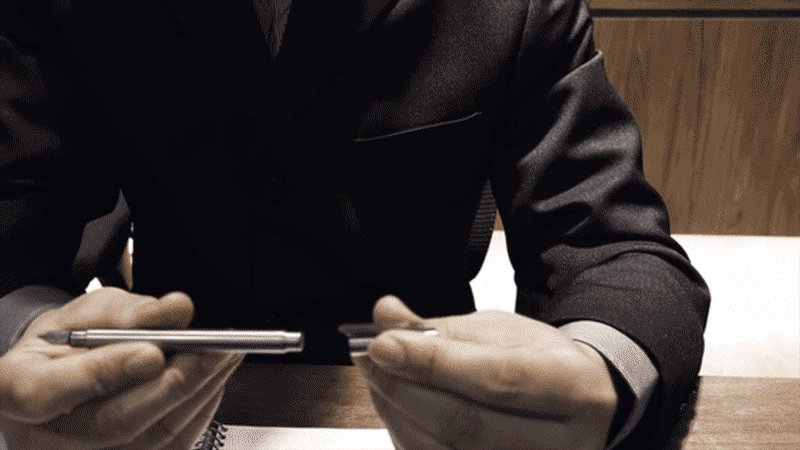 Click! 
The spring pen clip made by solid titanium alloy, 
and it can clip on suits and shirts
The pen clip made by solid titanium alloy,
and the spring had maintained great elasticity.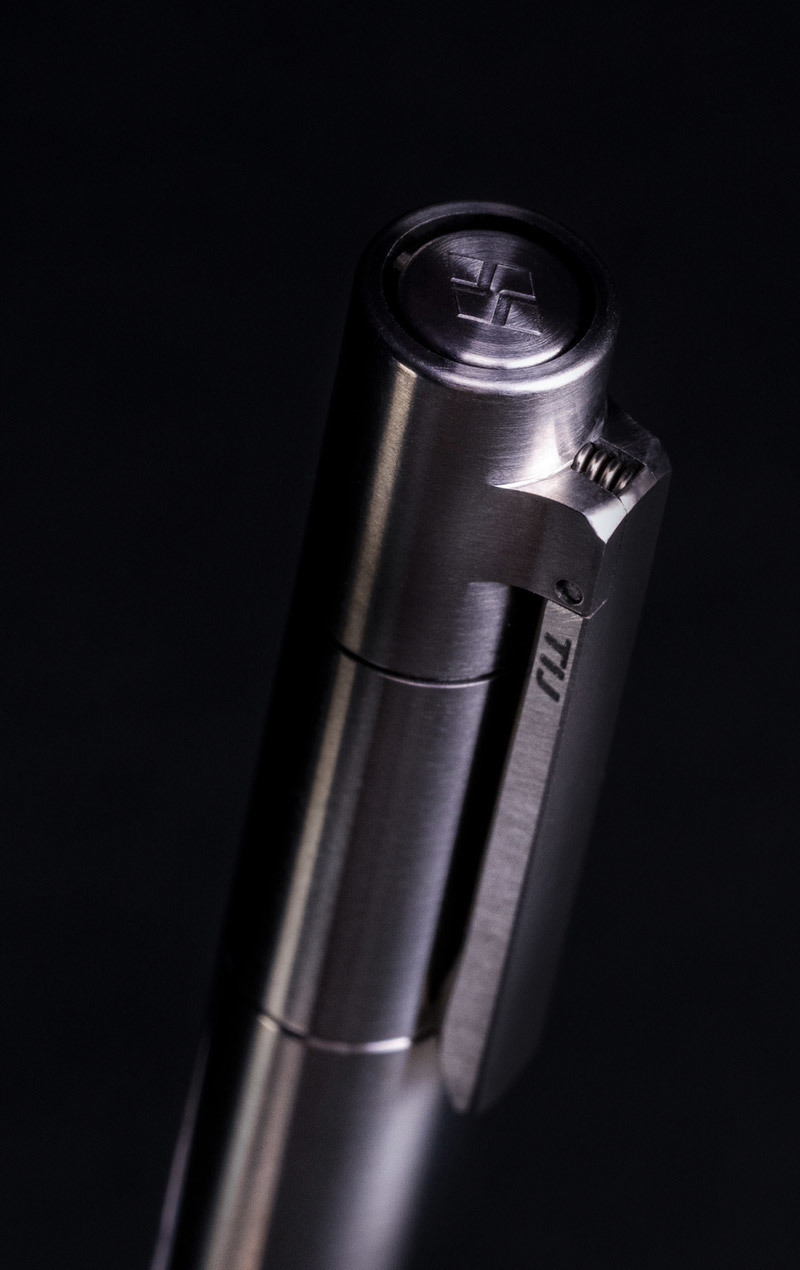 The pen had precise weight, 
so it maintains smooth writing
Most users are concerning about the weight, 
especially, where should they put the pen cap?
We want to have neat writing, 
so, we put the gravity of pen in the center, 
as we have shorted the lengths of pen.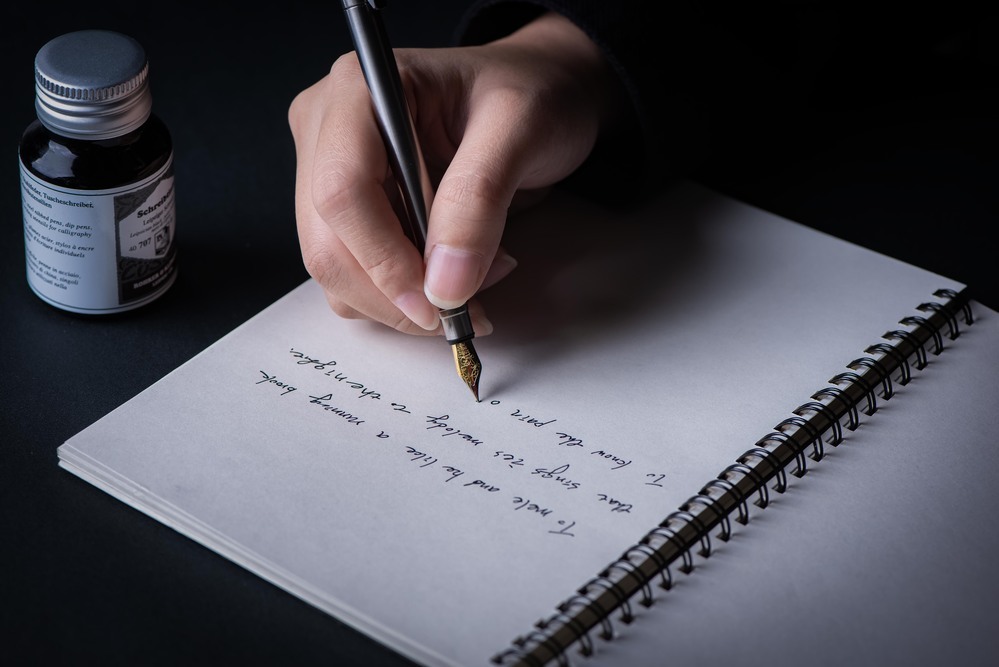 The best quality of fountain pen nibs 
came from Schmidt, Germany
The nib, tightening cap, and the feeding system are all made in Germany by the famous brand, Schmidt. !
Let all users feel the most comfortable and stable writing.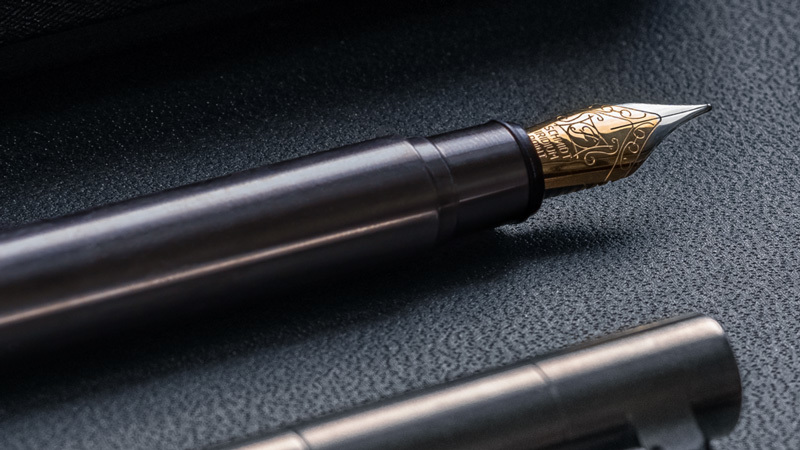 Our super-rare lockable K6 ink absorber 
had achieved the superior difficulty technology!
The K6 ink absorber ( required additional purchase) can locked the fountain pen, 
therefore, you won't got dirty when you replace the ink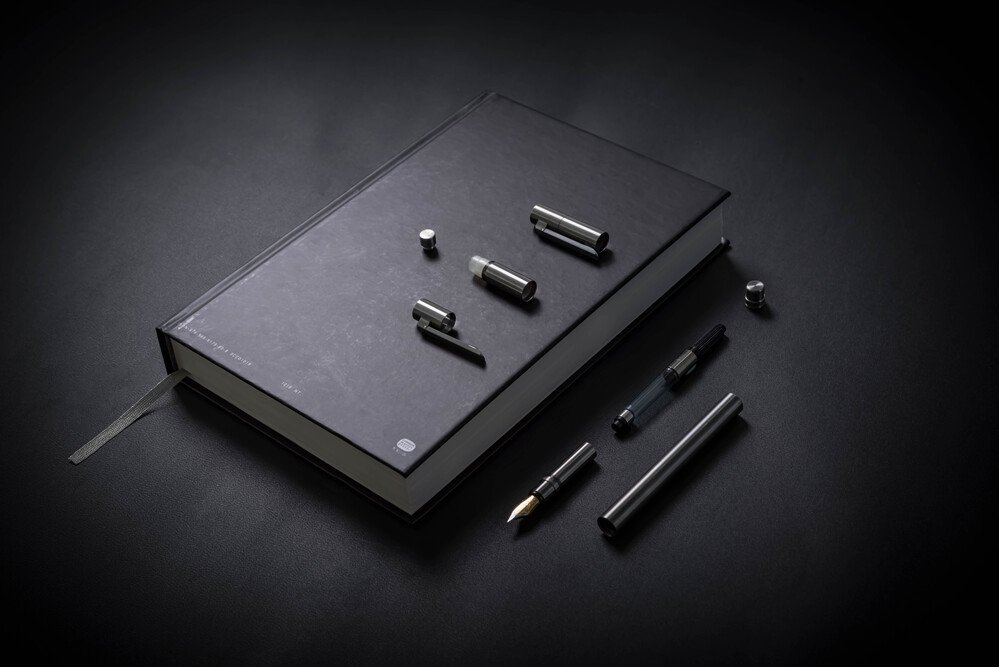 The components can be disassemble
You can purchase and repair any components
You can disassemble and assemble of pen, 
any damaged or missing can call us for maintenance
or replacement in the future.
 Stainless steel Golden tip / Stainless steel White tip / Stainless steel Double colors tip (from left to right)
It came from the origination of love handwriting
We have overthrown lots of ideas for many years, it had the best manufacturing craftsmanship, and brings it back to the original purpose. 
It's a great tool for writing,We hoped through our assistance, can help you love handwriting more, 
We are ready to service you.